Blog
Taking the Stress out of Back-to-School Shopping for Children with Sensory Sensitivities
Posted: August 08, 2022 | Written By: Holly Ference | Category: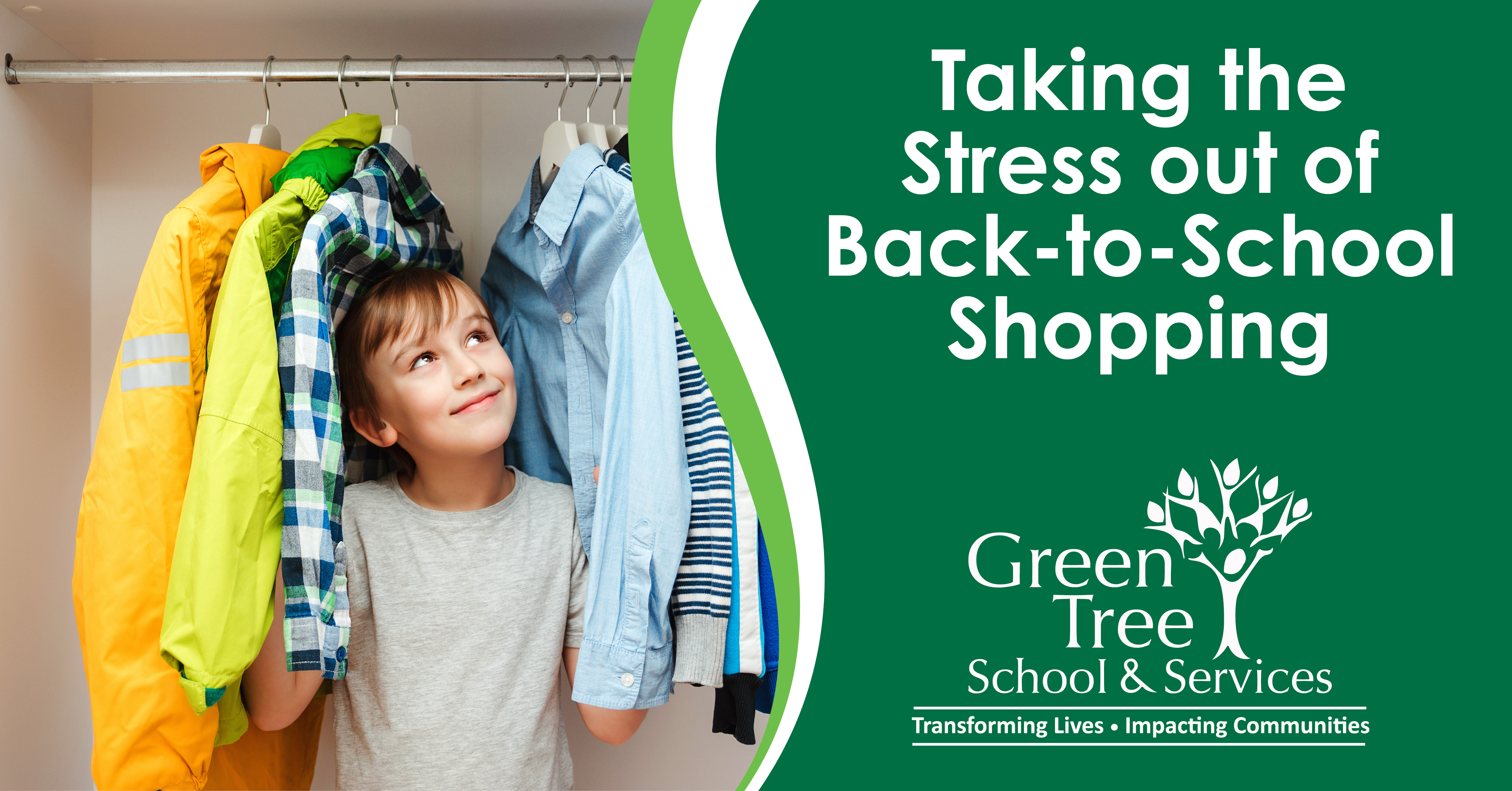 Nicholas Wadas
Occupational Therapist, New Story Schools
While the start of school is often an exciting time kids and parents look forward to, there are also some elements of preparing for fall that some families don't love. Interrupting weekend barbecues or lazy afternoons at the pool for back-to-school shopping may be high on the list of dreaded chores. Any family is going to have a lot of considerations for back-to-school shopping, including dress codes, budgets, and your child's tastes. For special education parents, the task of balancing all of these can become even more daunting.
In the hustle and bustle of prepping for a return to school, one important factor in clothes shopping is your child's comfort level with your purchases- after all, he or she will be wearing this new wardrobe. Thus, parents can take the pain out of some of the back-to-school season by having their child play an active role in choosing their wardrobe for school. Regardless of the child, there could be varying levels of tactile and proprioceptive tolerance to clothing. From undergarments to rain jackets, there are aspects of an article of clothing that children might have aversions to and amplify their tactile defensiveness. When creating an environment where we want children to succeed, it is very important they are comfortable and able to focus, as well as following school protocols. In short, the most comfortable your child is in their clothes, the better the chance of a smooth transition back into the classroom.
Things to consider when getting clothing for the new school year:
Develop a budget.
Consult with the school on the dress code and attire guidelines.
Ask your child what clothing they may want for the new school year- he or she being excited about new clothes might help avoid some morning meltdowns as you get back into a routine.
"Go with what works." If there is a particular brand of pants they like, stick with it.
"Go tag-less." If it is possible to get tag-less, go with this option, tags can cause sensory issues.
Check seams on clothing and make sure there are no high friction areas.
Make sure shoes are appropriate and comfortable.
Do what works in testing sizes. If your child does well in a retail environment, take them in and have them try on some new items. Otherwise, don't be afraid to have them do a fashion show at home and return/exchange anything that doesn't fit. A measuring tape may also be an ally if you're an online shopper- knowing your child's measurements takes the guesswork out of sizes.
In addition to the above, we often say practice makes perfect. As much as we all love the idea of a crisp new shirt on the first day of school, giving your child a chance to try it on and wear it a while will give you insight into how well it might work.
All children can present with different forms of defensiveness to clothing materials and have sensory systems that operate very differently. As a parent and/or guardian, you are the expert on your child and you need to work with your child to get the items that work best.
Want to be notified of new articles and resources from Green Tree Schools? Click here to submit your email and opt into our newsletter.