About Green Tree School
At Green Tree School and Services, a division of New Story Schools, we are focused on setting our students up for success for
the future.
As an Approved Private School (APS), Green Tree School & Services provides full-time, out-of-district placement, for students with emotional support or autism support needs. Green Tree supports the development of the whole child, by providing speech therapy, occupational therapy, school counseling, and nursing services, in addition to our special education classrooms. Students are provided well-rounded education with community integration, service learning, art, music, and more. We strive to help students return to their home community schools and prepare them for life after school by providing vocational and job-readiness training.
Our Services Click to learn about the services Green Tree Schools and Services offers.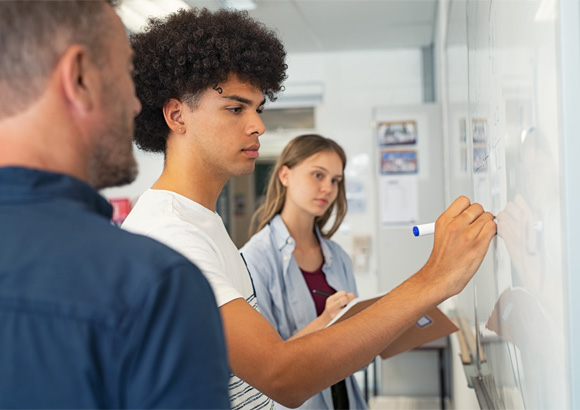 A Focus on Each Student
Our philosophy is rooted in the belief that every child should have the opportunity to learn the academic, social, emotional, vocational and life skills they need to achieve resiliency and succeed in their learning, living and working environments. Green Tree has worked with children and young adults with special needs since 1957, marking over a half century of Transforming Lives and Impacting Communities.
Leading Talent
There is a growing field of research regarding effective educational practices for students with autism and emotional disturbance. We recognize the need to remain current regarding best practices. As such, teachers and staff meet twice per month for professional development. Learn more about our professional development program on our careers page.