Our autism support classrooms provide individualized instruction to students ages 5 to 21 with mild-to-severe global delays associated with an autism spectrum disorder. Class sizes are small, no more than eight students per room, with a high adult-to-student ratio. Our educational program promotes communicative, behavioral, social, emotional, academic, motor, adaptive and independent living skills.
Instruction
We understand that each student is an individual, and so learning at Green Tree is individualized. We use an array of testing and assessment tools to identify goals for each student. Our key areas of focus include expressive language, social pragmatics and interactions, activities of daily living, occupational skills, safety awareness, and more. Students then receive differentiated instruction using standards aligned curriculum infused with social skills programming and social-emotional learning.
We offer support for all levels of programming, including visual teaching tools, intensive social skills instruction, and individualized academic programs. These individualized academic programs include functional reading, functional writing, functional math, self-help, vocational and community awareness and safety, and specialized physical education activities. Classroom activities emphasize all areas of a student's development, including communication, language, socialization, school readiness, self-care, and play skills.
Program
Teachers in the Autism Support program are certified in special education and the curriculum is individualized to meet each student's unique needs. While the learning goals are set annually for children in their Individual Educational Programs (IEPs), the universal goals for students are to increase independence, increase comfort in social interaction, and promote language and functional literacy.
Community integration is a critical programmatic component of the curriculum. Students in the AS program will engage in community outings, with parental consent, to learn and practice skills with high frequency.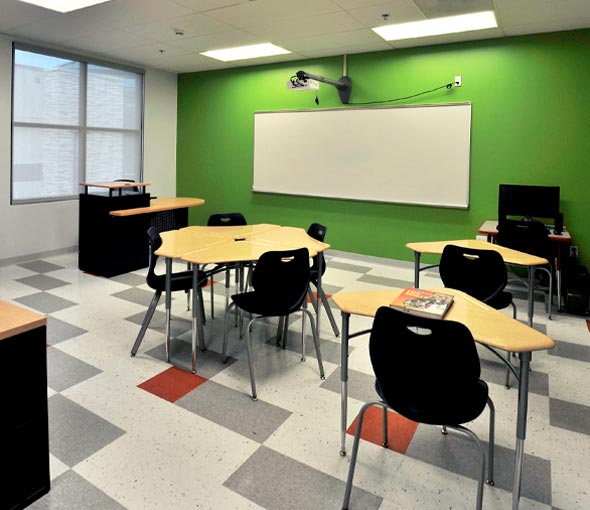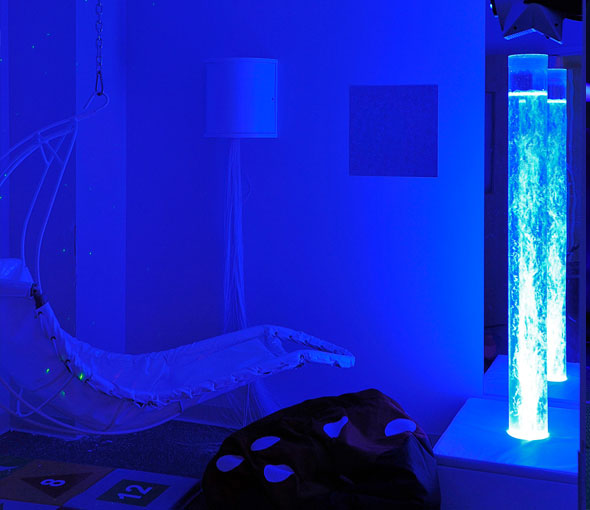 Learning Environments
Our school enhances learning opportunities using specially designed spaces. These spaces include:
State-of-the-art sensory rooms are a dedicated space where sensory integration can be controlled through a range of visual, auditory, olfactory and tactile stimuli.
Functional life skills apartments allow students to learn vital independent skills for adulthood in a realistic home setting.
Vocational labs allow students to prepare for future employment opportunities by learning pre-vocational skills through a variety of stations and activities.
Natural environment teaching (NET) areas
A therapy suite for related therapies
Gross motor movement areas and more
Services
Depending on their needs, students in the Autism Support program may receive services including speech/language therapy, occupational therapy, and counseling. Additional services are provided as needed. Re-evaluations are conducted in collaboration with local school districts and in accordance with legal timelines.