Green Tree School & Services offers behavioral services for autism and emotional support and addresses the needs of the whole student through the integration of Applied Behavior Analysis, Multi-Tiered System of Supports, Counseling, Trauma-Informed Approach, and Social-Emotional Learning.
Internal emotions, feelings, and thoughts are eventually expressed in outwardly observable behaviors. Likewise, outward behaviors can cause changes in emotions, feelings, and thoughts. The two are connected, although in different realms. Because no two students are alike, careful assessment and discussion with the IEP team determines behavioral and therapeutic services most appropriate to support the student.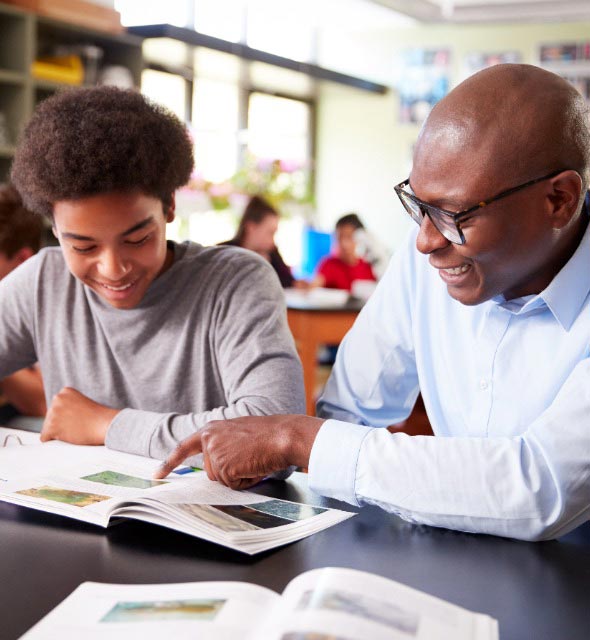 School-Wide PBIS
Green Tree School & Services implements the Student Achievement Model (SAM) as the guiding PBIS system for both our Autism Support and Emotional Support programs. SAM is the culmination of more than 35 years of empirical study and applied research. SAM has its foundational roots in ABA. SAM is currently implemented by an expansive Network of Therapeutic Schools. SAM incorporates positive behavioral support, differential instruction techniques, developmental therapy, and life space crisis intervention to increase outcomes in the academic environment.
Key Components of the Model:
Education and treatment interventions that target child's biopsychosocial needs
Determination of skills deficits combined with skill-focused behavioral teaching
School-wide PBIS with a skill-based curriculum
Effective motivation systems (token economy, level system)
Skill Focus:
Each Classroom and Therapeutic Activity focuses on teaching skills for success. Students are often trapped in inefficient behavior and interaction cycles that preclude them from being successful with learning, managing emotions and building and maintaining relationships.
Types of skills in the model:
Academic & Active Learning Skills
Self-Control Skills
Social Skills