Blog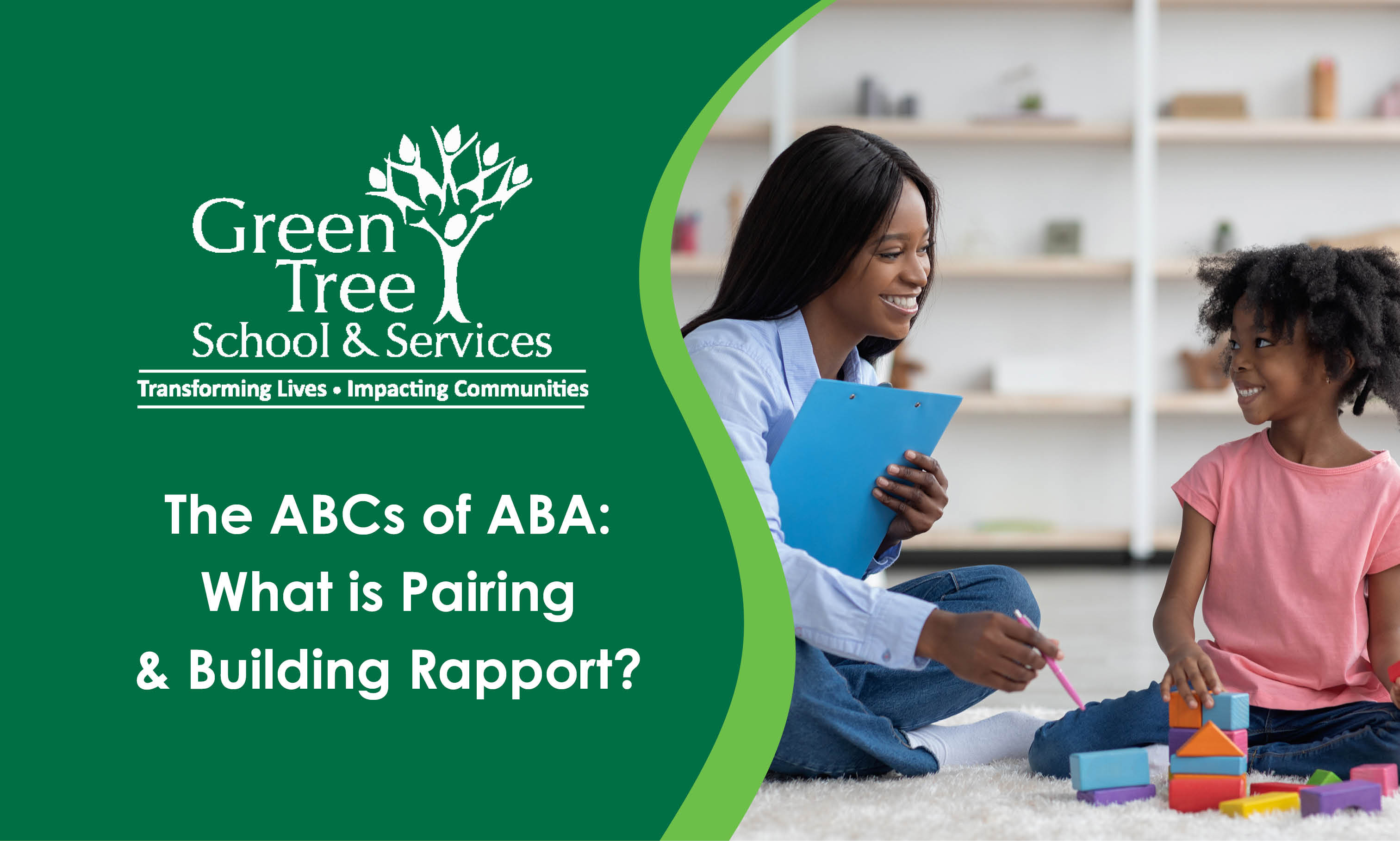 by Lauren Millisock, BCaBA
Clinical Supervisor at New Story Schools New Holland Road
When a student begins working with a new therapist, just like with any new person in their life, they may be a little unsure or need time to warm up. Since having a trusting relationship between a therapist and a student or client is imperative to treatment, therapists will often use pairing and rapport-building strategies.
So, what is pairing? Pairing, or building rapport, is an applied behavior analysis (ABA) concept that describes building a relationship with a student or client. When at the beginning stages of forming a relationship with a student/client, therapists will pair themselves with reinforcement.
This is important for multiple reasons. When a therapist pairs with reinforcement and builds a relationship, the student/client will ultimately enjoy their company, rather than avoiding them when they walk through the door. Once the relationship is established, the student/client will be more willing to sit and complete work with their therapist after the pairing process begins. They also may be more willing to comply when demands are placed and will attend to the therapist more regularly.
One of the best strategies to pair is to follow a person's motivation. If a student/client likes cars, play cars with them. While doing this, make noises that a car would make, talk to them about the cars, make cars exciting, etc. Therapists should be the giver of whatever the student/client likes, for free, and should not require them to do anything to get the items they enjoy.
The first day a therapist works with a new student/client should be all about pairing and should avoid placing demands. The next day, a few easy demands such as, "Do you see the blue car?" can happen throughout the session. Throughout the next couple of days, more demands can be added slowly. The important thing to remember is that pairing should never end. When therapists have the ability, they should continue to play with the student and/or talk with them about their motivators.
Other ways to build rapport with students/clients include:
Telling jokes – humor and laughter can serve to build positive associations.
Making eye contact – this is a huge way humans tend to connect.
Attempt to relate to them – feeling understood and having things in common serves to strengthen rapport building
Use their name – makes your interactions feel more personal.
Observe to learn more about them – the more you know, the more you can tailor to their interests.
Get on their level – play and talk with students/clients on the floor or when you're both sitting at a table.
Provide frequent reinforcement – this can help increase or decrease the likelihood of certain behaviors.
Have fun!
Want to be notified of new articles and resources from Green Tree Schools? Click here to submit your email and opt into our newsletter.