Blog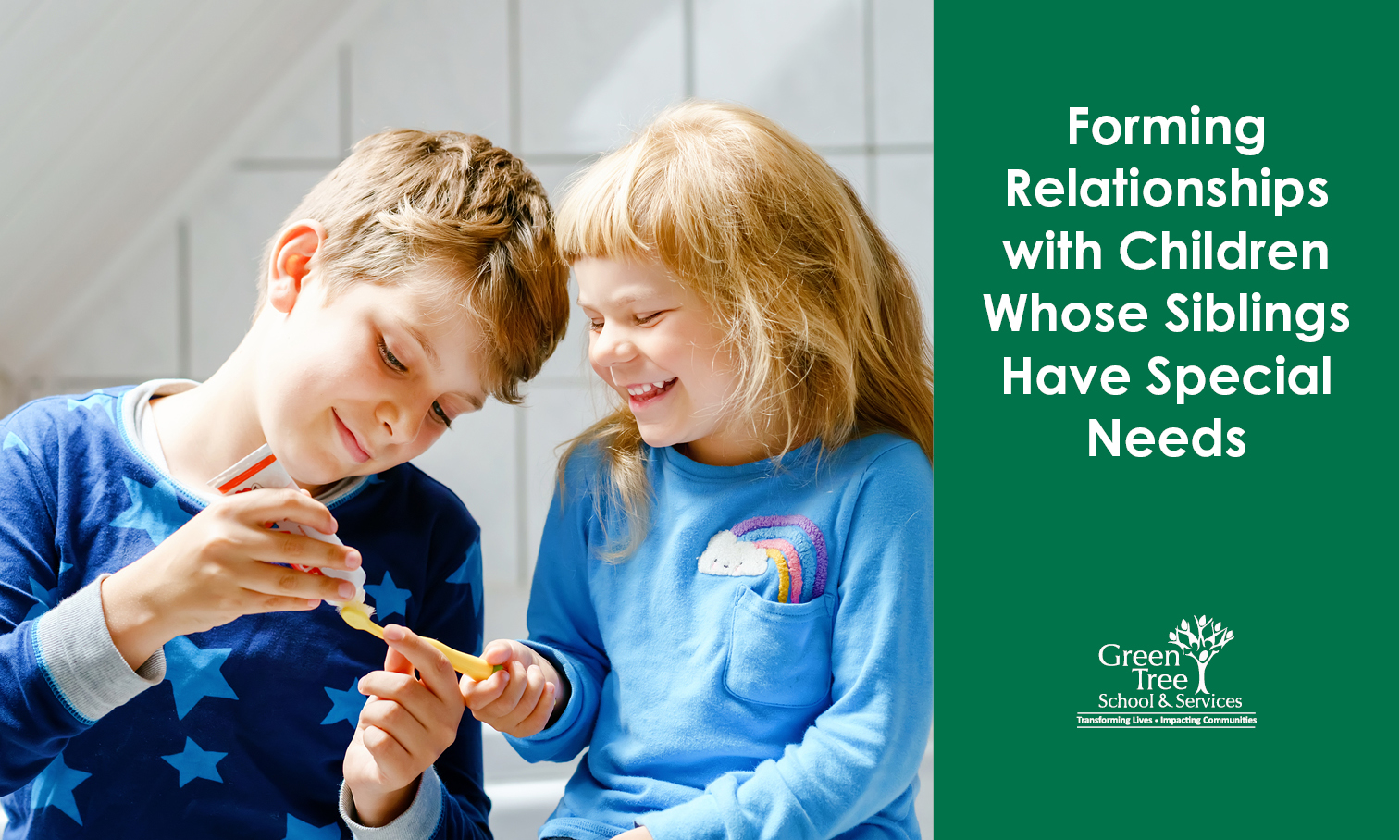 Having a sibling with special needs comes with a different set of expectations and experiences than those of typical children. From being the protector to taking on different responsibilities, this unique population of children are steadfast and strong. Here we will discuss how siblings of those with special needs have their own unique needs and challenges of their own, especially when it comes to dating and friendships. 
Having a sibling with special needs can sometimes make it difficult to relate to others in some relationship circles. They sometimes are unfortunately exposed to bullying and other unfavorable situations where they have to become protective of their sibling. As a result, siblings of children with special needs are required be more selective of who they bring around their sibling, and ensure they have friends who are accepting and welcoming to those with different abilities. Thankfully, in most cases, there are resources available in the community that encourage siblings of those with special needs to meet. This gives children a chance to connect with others that are in similar situations.  
Additionally, to ensure siblings of children with special needs feel supported, parent and/or caregiver involvement in these relationships is crucial. It is also important that they listen and validate any concerns that the siblings may have when it comes to friendships and dating. They may need extra support with navigating these relationships, as most children do, and it is important that they feel like their problems and anxieties matter. 
When it comes to matters of the heart, we all have certain things we look for in a partner. However, for people who have siblings with special needs, the first date can seem more like a job interview. Are they reliable? Will they stick around? Will they accept my sibling? These are all questions that may run through their minds.  
When speaking with a friend, whose younger brother has autism, she stated that her bar for dating has always been higher than others. She learned at an early age that her brother was different, and she has been his fiercest protector ever since. She has even stopped dating people due to the "red flags" that they have shown when interacting with her brother. Her partner loving and accepting her brother has always been a top priority of hers, especially since her brother is one of her very best friends. Her father even recognized that she prioritized her brother in her dating life. During his speech at her wedding, her father stated to her husband, "Equally important as you treated my daughter was also how you treated my son, and you have passed that test, too."  
Below are some ideas on how to support those with siblings with special needs. 
Be inclusive: Make sure you are willing to accept their sibling just as you accept them. 
Be honest: Let them know if you have questions about their sibling instead of making assumptions. 
Listen: Parents and/or caregivers – it is important that all children feel validated and listened to. 

Educate Yourself: Read articles, watch videos and form bond with these individuals to better understand the challenges they face. 
Want to be notified of new articles and resources from Green Tree Schools? Click here to submit your email and opt into our newsletter.