Blog
Green Tree School and Services and Motherly Autistic Care to Host Autism Family Fun Day
Posted: September 23, 2022 | Written By: Melody Vaughn | Category: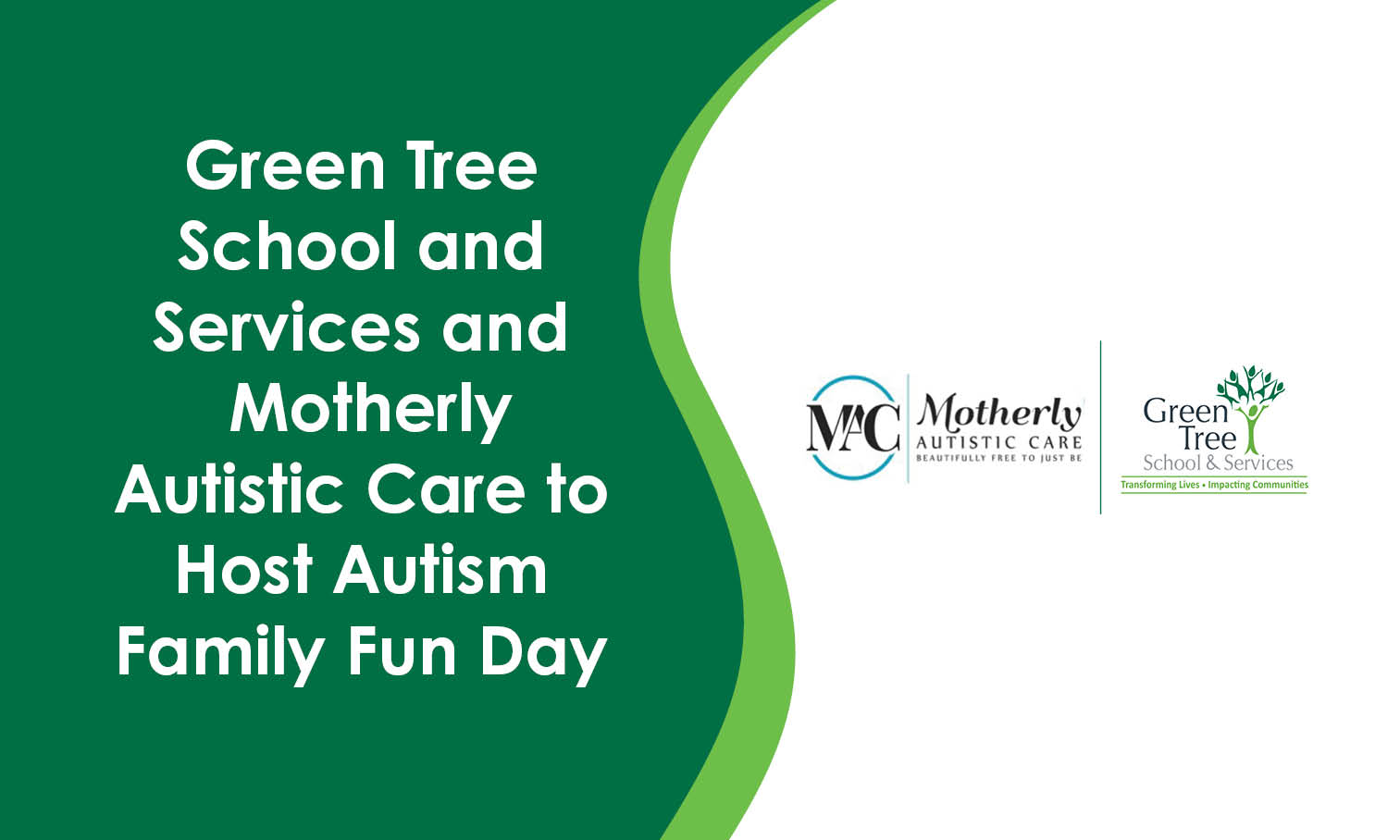 Green Tree School and Services is hosting an Autism Family Fun Day along with their cosponsors Motherly Autistic Care. The event will take place on Saturday, October 8, 2022 from 1:00 p.m. to 5:00 p.m. at Ridley Creek State Park.
There will be sensory activities and sensory-friendly stations for children and parents to enjoy. Attendees will also have the opportunity to meet Green Tree's compassionate, highly-qualified staff members as well as the amazing staff members from Motherly Autistic Care, who we have partnered with several times over the past couple of years to put on this event for the community.
We hope to see you there! 
Follow this link to RSVP for the event.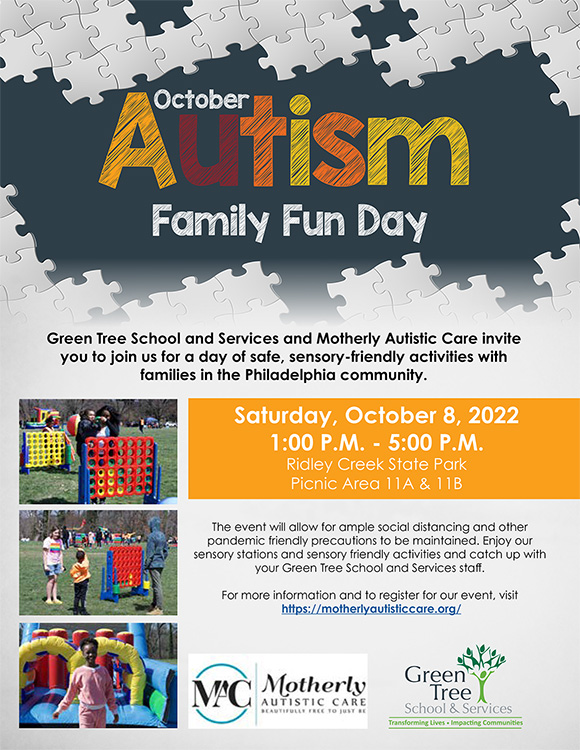 Want to be notified of new articles and resources from Green Tree Schools? Click here to submit your email and opt into our newsletter.