Blog
Green Tree School & Services Hosts Successful Extended School Year (ESY) Program for Students
Posted: August 26, 2022 | Written By: Holly Ference | Category: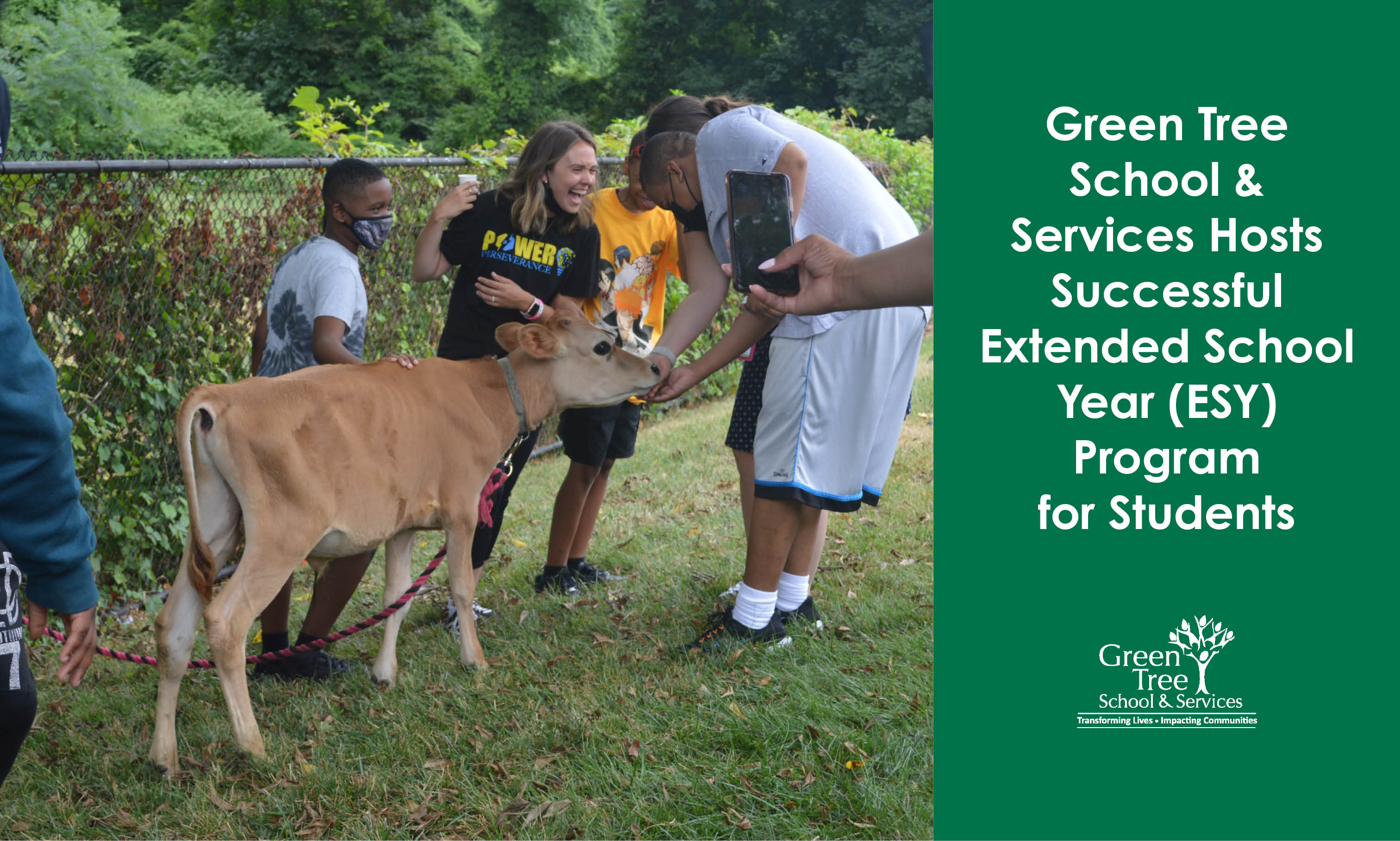 Green Tree School & Services recently wrapped up their yearly Extended School Year (ESY) program. The ESY program provides academic instruction and behavioral supports, as well as other related services to help support Green Tree students in maintaining their skills that are often lost during summer break.
Each year, staff work tirelessly to make the program special and interesting for students. For Summer 2022, Green Tree's ESY program focused on science and nutrition. Each week, students learned about a food group/topic, and participated in several activities that utilize many important skills, like math, reading, creativity and art, and using their senses.
Week one was all about root vegetables. Students learned all about the vegetables and the benefits they provide to our bodies. They had the opportunity to grow vegetables, make mashed potatoes, participate in relay races, and eat nutritious snacks and create art using different types of root vegetables.
Week two focused on fruits. Students participated in some interesting science lessons, like learning the life cycles of a variety of fruit, making fruit volcanos, and making applesauce play dough. They also got to plant and start to grow fruit and vegetables in the Green Tree Garden. The week topped off with a sweet treat where each student got to make a mini apple pie!
Week three introduced students to the relationship of animals and mammals to our protein intake. Science lessons included learning about land mammals and water mammals, as well as learning about the life cycle of a chicken. Green Tree partnered with Quiver Farm Projects to bring in farm animals to help students learn about nutrition. Occupational therapy activities included learning different "animal walks," and creating sensory bins to promote positive behaviors necessary for learning.
Week four was leafy-green themed. Students learned the immense nutritional benefits of leafy greens. Lessons involved creating tables and data organization, cooking lessons involving greens, more gardening, and using leaves to paint.
Week five focused on dairy. Students participated in some fun hands-on activities, including making their own ice cream and learning to churn butter. Lessons included measuring milk and identifying different processes to make dairy products.
Green Tree's ESY program culminated in and its students showcasing their work in a Nutrition Science Fair and a trip to the pool. Below are some pictures of students and staff partaking in the themed activities listed above.
ESY programs are a wonderful way for students to stay on track with their routines, education, and IEP during the summer, while still having fun! For more information about Green Tree's ESY program, click here.
Want to be notified of new articles and resources from Green Tree Schools? Click here to submit your email and opt into our newsletter.