Blog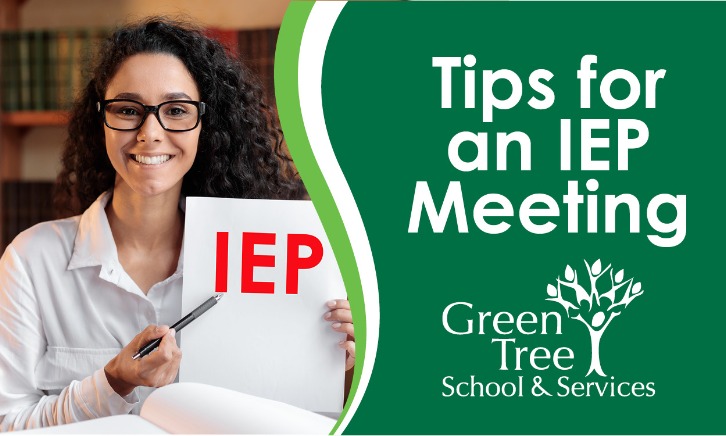 By Justin Maseto
Transition Coordinator, New Story Schools
Whether you're new to the special education world and learning the lingo or this is old hat for you, one of the most familiar terms for families is "IEP Meeting." You have likely already found that "IEP" stands for "Individualized Education Plan." Federal statute requires that IEP meetings happen at least once a year to plan an educational program tailored to the needs of each child that qualifies for such a plan.
Thus, you may already have realized that these meetings will be a part of your life for the foreseeable future. But are you prepared? If you have been advocating for your child for years, your first IEP meeting can be feel both like an achievement and also the beginning of something new.
Here are some steps you can take to help ensure that each IEP meeting, be it the first or the fiftieth, is productive.
Before the Meeting- Plan Ahead
In advance of the meeting, the IEP team will reach out to get this scheduled. Be sure to confirm your attendance or propose alternate times. You are critical to these meetings and communicating in advance will help eliminate frustration on all sides.
Once the meeting is scheduled, the team will provide drafts of required documents- review these carefully and provide any additional documents you think are relevant and you want shared, like private evaluations of your child. Make sure you send these in enough time for the IEP team to have a chance to review.
After you review and compile documentation, compile your questions and ideas. Writing these down ahead of time will not only make the meeting more efficient but will also help make sure you don't forget anything as the discussion progresses.
If there is anyone else you think would bring value to the meeting, like a family member, coach, etc., invite them! If appropriate for his or her age, your child can also participate. Just give the team a heads up about who is coming.
During the Meeting- Focus on the Outcome
You are the person that knows your child best. Your goals matter so speak up on what you want to see. Set realistic goals, and advocate for them! However, try not to get bogged down in the specifics of how to get there. You have a team of professionals on your side to help with the how. For example, if you want your child to make more growth in reading, keep that foremost in your mind. If there is a specific method you've heard about, ask about it, but also keep an open mind for the suggestions and guidance from the team.
Don't be afraid to ask questions. Sometimes, staff and teachers speak in shorthand because they're so familiar with the content. Take, "IEP." It's exhausting and annoying to go around spelling out "Individualized Education Plan" every five seconds, so staff shortens that to IEP. But that can be confusing for you, especially if you're not used to it. They may use clinical terms that you aren't familiar with, either. Ask Ask Ask. You are a vital link in the team; your child relies on you to bolster, enforce and explain the team's plan so if you're confused, your child will be confused, too.
After the Meeting- Stay Engaged
Whether or not you make a decision at the meeting, it is always OK, and a good idea, to take the IEP home to review. You may want to discuss goals with your child or with family members and create your own family plan before signing. Even if you agree with the IEP as drafted, it's best to take it home and review it again the next day. You are not required to sign it if you disagree with the IEP, or even if you're uncertain about whether you agree with the IEP. However, you should agree to sign where it shows you attended the meeting.
If you think of questions afterwards, give the staff and your team members a call. Even if they've answered the same question for you before, ask again. There is no shame in asking, and it will help the team better coordinate with you if they know what you need.
At All Times- Build a Healthy Working Relationship with the Entire IEP Team
Your child's education and growth happen all year round, and so does your relationship with their IEP team! Developing healthy, professional relationships with your child's IEP team means that they can focus on your child's success. Be open to discussing issues, which is never easy! Responding quickly and politely will help build the relationships needed to best support your child. Ask questions and listen carefully to answers. This will allow you to respond appropriately and avoid misunderstandings.
The IEP meeting is a big step forward for your child and your family, and it represents an opportunity to take stock of your child's successes and to openly address their challenges. Your IEP team is on your child's side and, with these steps, you can make sure each meeting is a step towards helping your child succeed!
Want to be notified of new articles and resources from Green Tree Schools? Click here to submit your email and opt into our newsletter.