Blog
Meet Leena: TikTok Lover and Future Educator
Posted: May 15, 2023 | Written By: | Category: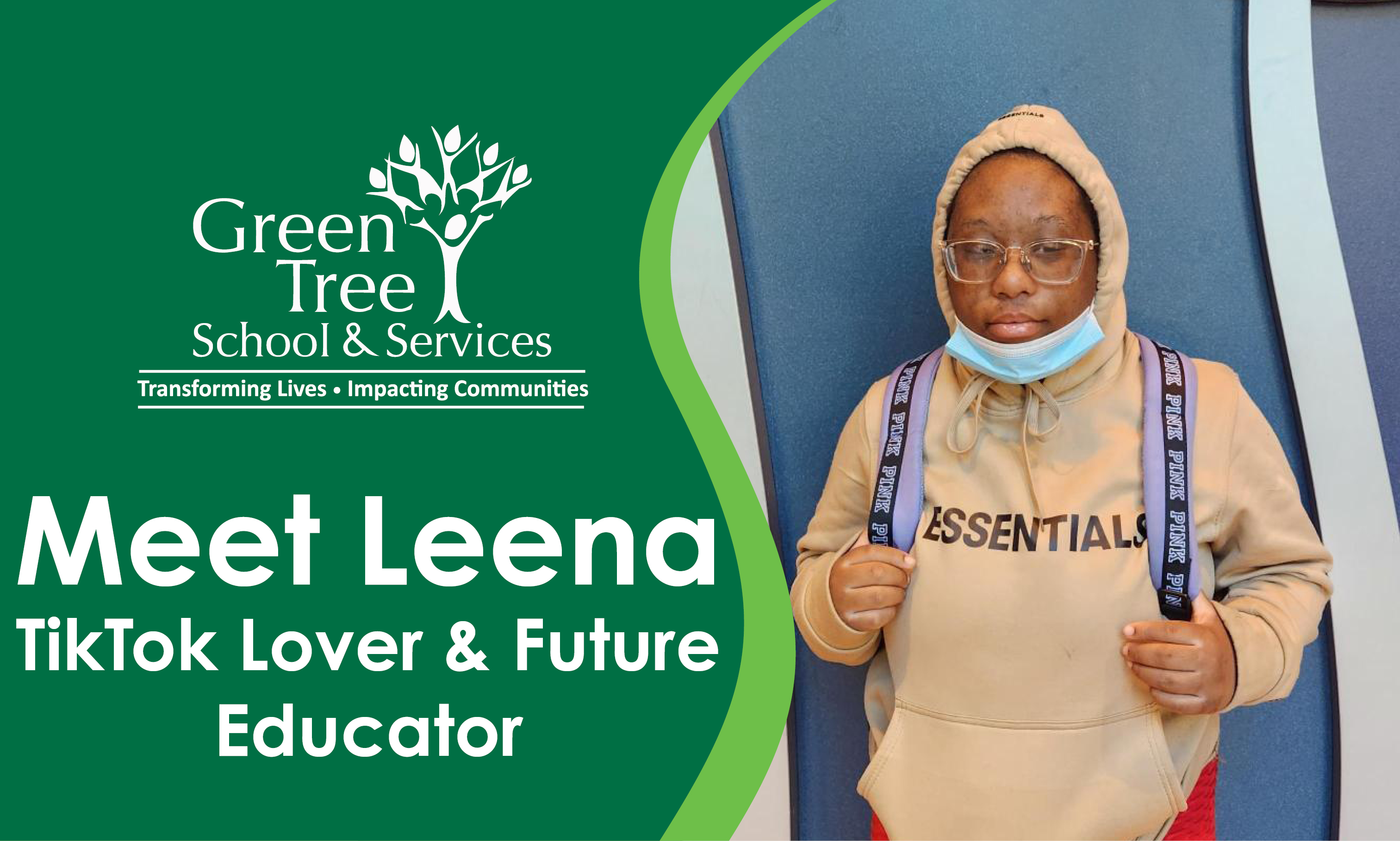 Leena: Age 18, Grade: 11
Loves: Posting on TikTok. Leena likes to post things like her dancing and lip syncing. She also likes playing basketball.
Siblings: Two brothers and two sisters.
Favorite Teacher: Ms. Emily. She's nice and funny, and talks to Leena when she's upset.
Future Plans: Leena wants to go to college after high school. For her career, she wants to be a social worker, teacher, or assistant staff at places like her old school or Green Tree School and Services.
More About Leena: Leena describes herself as funny, nice, and sweet. She loves social media including TikTok and Instagram. She has made a lot of friends at GTSS, too many to list! She really likes the staff and teachers at GTSS.
Want to be notified of new articles and resources from Green Tree Schools? Click here to submit your email and opt into our newsletter.