Blog
Meet the Teacher: Katherine Sipes
Posted: October 17, 2023 | Written By: Drew Delligatti | Category: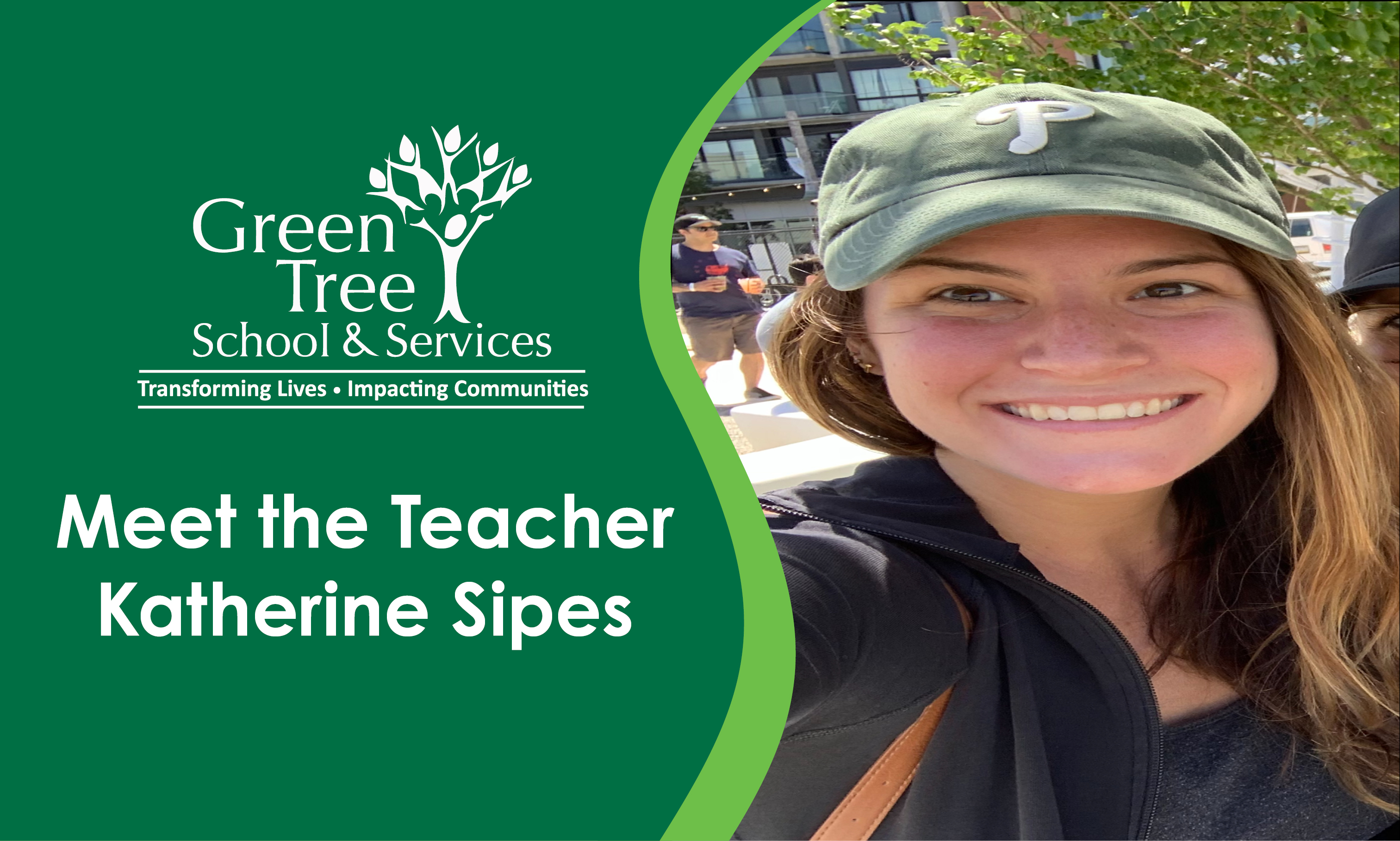 Back to school is in full swing at Green Tree School and Services! We're inviting you to get a glimpse into the lives of some of our incredible team members who are heading back into the classroom and school building to support our students throughout the 2023-2024 school year. Thank you to all our amazing team members who make an incredible impact on the lives of our students each and every day!
Team member: Katherine Sipes
Title: Science Department Chair and Autistic Support Teacher
Q: Can you tell me a little bit about your family? 
My family is from Philadelphia, and I have a sister. I am also expecting my first baby this winter. We are going to be having a boy and we are very excited. My boyfriend and I went to one of the nearby parks to find out the gender. My cousin, who introduced us, made a little present for us to open with the gender of the baby.
Q: Do you have any hobbies? 
I just like to relax in my free time. We have a beach house that I go to a lot during the summertime. I also like to watch sports and exercise. 
Q: What was your favorite subject in school? 
I really liked reading.
Q: What is your favorite thing about your job? 
The students keep things interesting around here. They make the days go by very quickly. They are also really funny. It is nice to watch them grow, learn, and improve over the years.
Q: What are you most excited about for the school year?
I'm excited for our science fair again. We had one last year and it was a really big success and I will be running it. It was really fun and I'm hoping it can be even better this year!
Q: Can you tell me about an achievement that you have seen from your position? 
Last year I had a student that used a communication device to talk, but he would speak to his mom. With our Social-Emotional Learning (SEL) curriculum, he was actually able to verbalize some of the responses instead of using his device, which was important for him because he didn't speak in school. But with this SEL curriculum, he was able to talk.
Q: Do you have any future goals? 
I want to be able to manage being a mom and working full time at the same time, while also doing both jobs at 100%.
Want to be notified of new articles and resources from Green Tree Schools? Click here to submit your email and opt into our newsletter.