Blog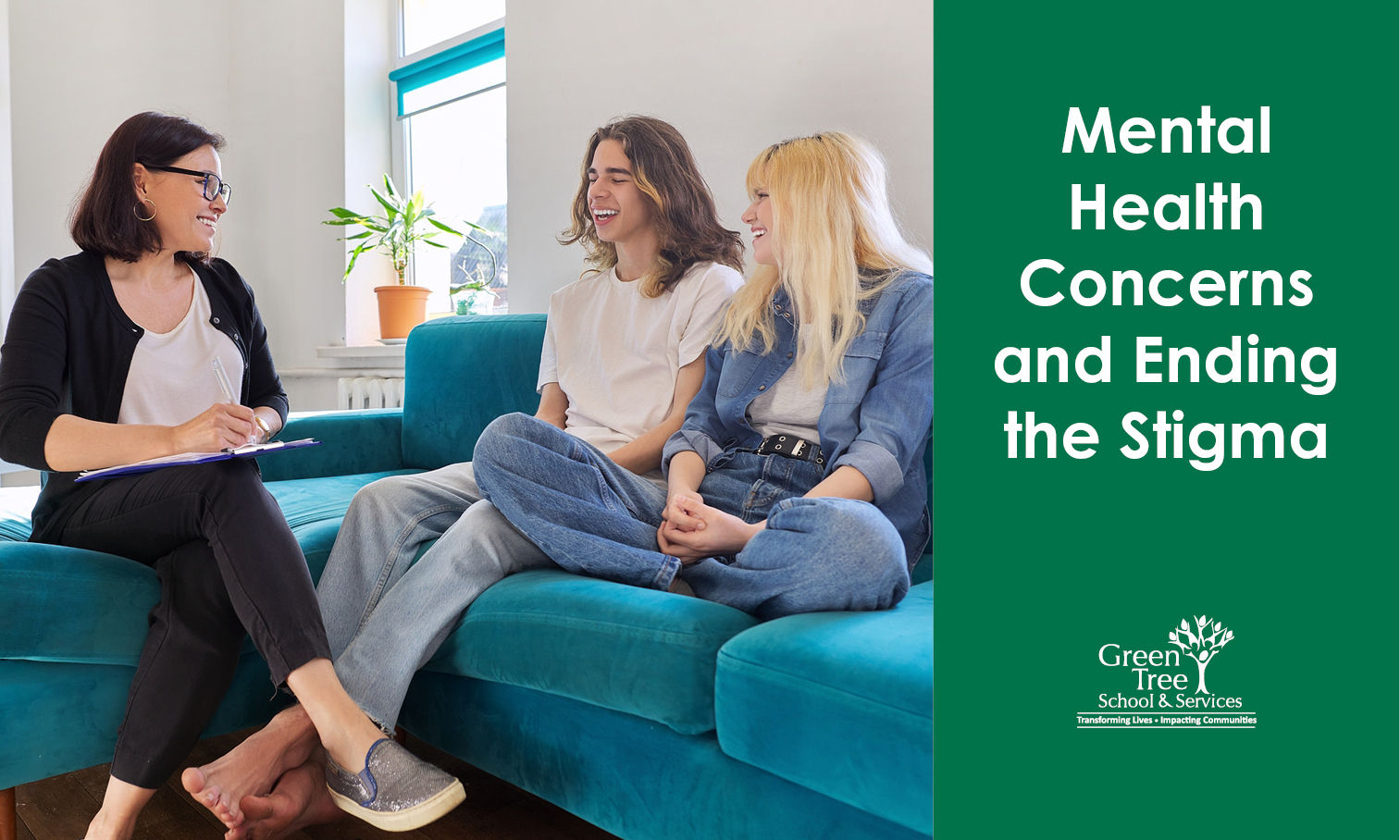 The topic is mental health. What comes to mind when you hear those words? What if someone you knew came to you and told you they were in crisis or that they were suffering from mental health issues? Did you know that more than half of all Americans will be diagnosed with a mental illness in their lifetime? But unfortunately, not everyone will receive the help they need. Even though mental illness is common and can affect anyone, there is still great stigma attached to it. This stigma creates hesitance and shame in seeking help.  
Mental illness should not be taken lightly, it is just as equally important as someone's physical health. Just because you cannot see it does not mean It does not exist. Mental illness can affect someone's brain chemistry and function. Extreme mood changes, social withdraw, self-harm and suicide can be quite common and menacing in those with mental illness. Just like any other illness, everybody is different and experiences diverse types of behaviors. 
You're not Alone!   
I have had my own struggles with mental health. I was diagnosed with Bipolar 2 after I graduated high school. I was on and off medications for a while until I completely just stopped taking them because I was not as educated on Bipolar 2. As time passed, my mental health gradually got worse. I was depressed, angry, self-isolating, and self-harming. Fast forward to now! Here it is 2022, and I still have the Bipolar 2 diagnoses along with a new diagnosis of borderline personality disorder. To say that I was in shock is an understatement. I always felt that bipolar disorder didn't just fit me. I thought there was something more to what I was experiencing and then finally just shy of a year I had another diagnosis. As of right now I can say that I am better. I still see my psychologist regularly and am on medication that has been working well. Do not get me wrong, I still have days, but I feel more like a person and am more in-tune with myself and I can easily notice changes in my mental health more quickly. Since my mental health has made a turnaround, I decided to advocate for mental health and created a page of my own that advocates and shares my struggles and journey with mental health. I share what is going on in my life and it is just personable to those who are in the same boat and may feel alone.   
During my time here at New Story Schools, I've seen the way that teachers build a rapport with the students. This is important, especially when it comes to mental health. Knowing your students and when something is off is vital. Also, teachers and staff during the month of May come up with activities and talk about mental health, feelings and ways to cope when one might be experiencing a mental health issue. I can honestly say that I feel extremely lucky to work with the staff that I work with. They are a great support system, and we lean on each other when it comes to mental health.  
What You Can Do  
Talk about your story and share it with people. Talk about your struggles and your victories (even small ones). The more people that open up about mental illness and share their stories I feel can help stop this stigma.   
Don't equate yourself with your illness. You are not an illness. Instead of saying "I'm bipolar," say "I have bipolar disorder." Instead of calling yourself "a schizophrenic," say "I have schizophrenia." 
Don't isolate yourself. If you have a mental illness, you may be reluctant to tell anyone about it. Your family, friends, or members of your community can offer you support if they know about your mental illness. Reach out to people you trust for the compassion, support and understanding you need.  
 Resources:  
Crisis Text Line: Text HOME to 741741 from anywhere in the United States, anytime.

National Suicide Prevention Lifeline: 1-800-273-TALK (8255)  

My Page: The A.L. Project or any other groups or pages associated with Mental health. They are full of information and people who are willing to talk with you and help you in times of need.  
The National Alliance on Mental Health (NAMI) is a treasure trove of information on all things related to mental health. You can share your story, become a member, get involved in your community by doing NAMI walks, advocating and helping your community. 
Want to be notified of new articles and resources from Green Tree Schools? Click here to submit your email and opt into our newsletter.