Blog
Supporting Students' Mental Health in the Fall and Winter
Posted: November 20, 2023 | Written By: Jennifer Kummer | Category: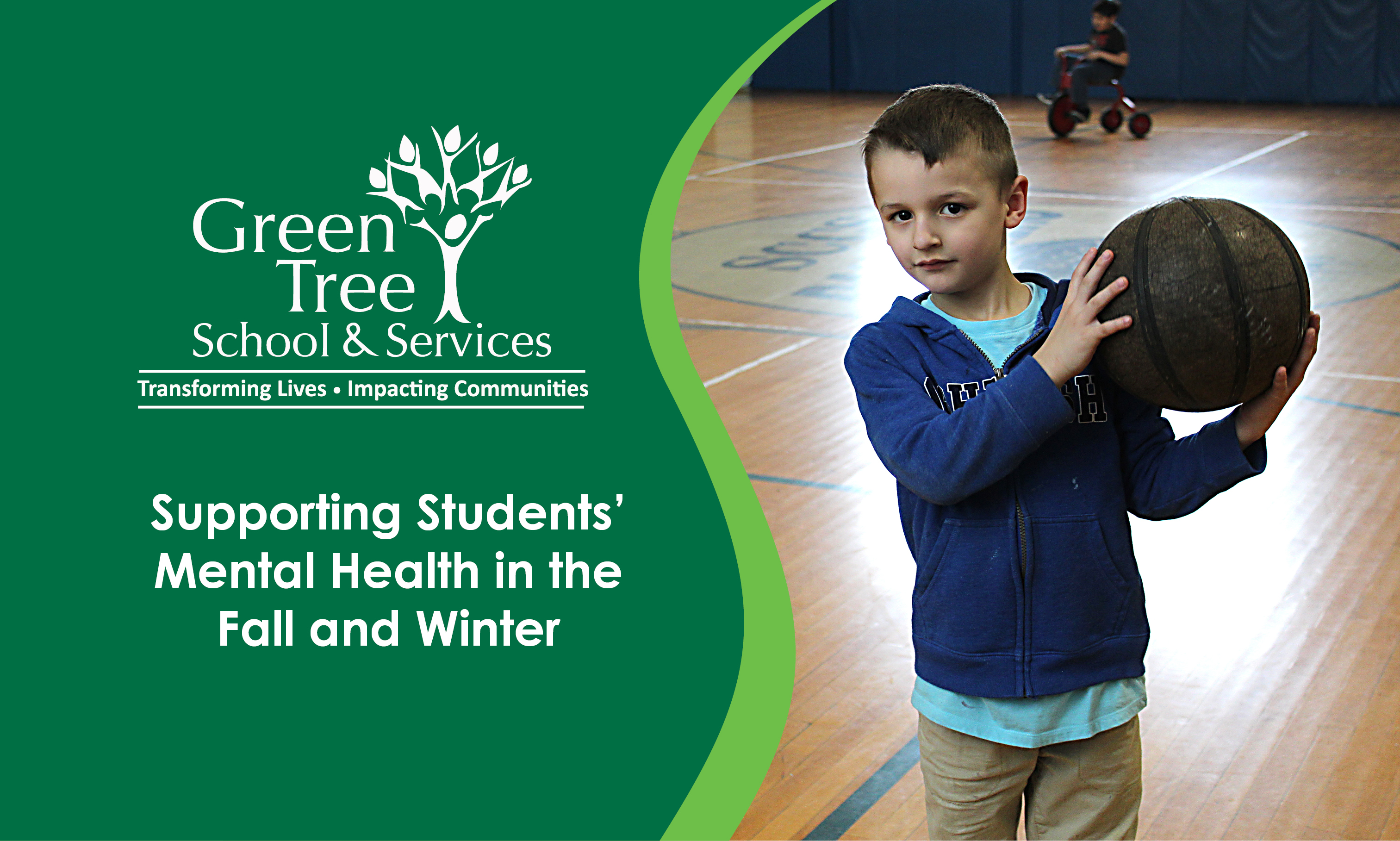 The changing of seasons can be a difficult time for many people, especially students who already struggle with their mental health. It is important to find ways to support our students during this time. Here are a few ways you can help support your student at home to prepare.  
 
Stay active: It is easy to stay active during the summer when the weather is warm, pools are open, and everyone goes to the beach. It is equally important to stay active for both physical and mental health during the fall and winter months. If your student is not interested in after-school sports, then do something with them to stay active. Go on a walk as a family after school or dinner, get an exercise bike for the house, join a local Zumba class, or have dance parties in the living room.  
Soak up sunshine: While talking about staying active it is also important to talk about the importance of soaking up that sunshine and vitamin D. With the shorter days coming and less daylight being available, it is important to spend as much time outside as possible. Try keeping blinds open in the house or having your child or young adult go outside for a walk. If the weather becomes an obstacle, get a light box for the house as a substitute for the natural sunshine to help keep their energy up.  
Eat healthy snacks: Who doesn't like a good after-school snack? During the time of year when the mood can easily drop, a snack is a great pick me up. Try to keep these snacks healthy as well. Though it can be difficult to find some fresh produce out of season, check what your grocery store has in stock. Make the plate colorful and fun so your student is excited for their snack!  
Plan family time: Plan at least one night a week for your family to do an activity together. This can be an in-house activity like a board game or movie night, or you can go out and do a fun activity together. This will give your student something to look forward to during the week and help keep their energy up. Giving them a choice in the activity will help to keep their interest in what the family is doing.  
Ask for academic enrichment: Ask your student's teachers if they would be able to give your student enrichment activities to complete at home to keep them engaged outside of school. These activities do not need to be required or homework but can help students stay active. You can also check with your local library to see if they have any after-school activities available for their age level.  
Want to be notified of new articles and resources from Green Tree Schools? Click here to submit your email and opt into our newsletter.