Blog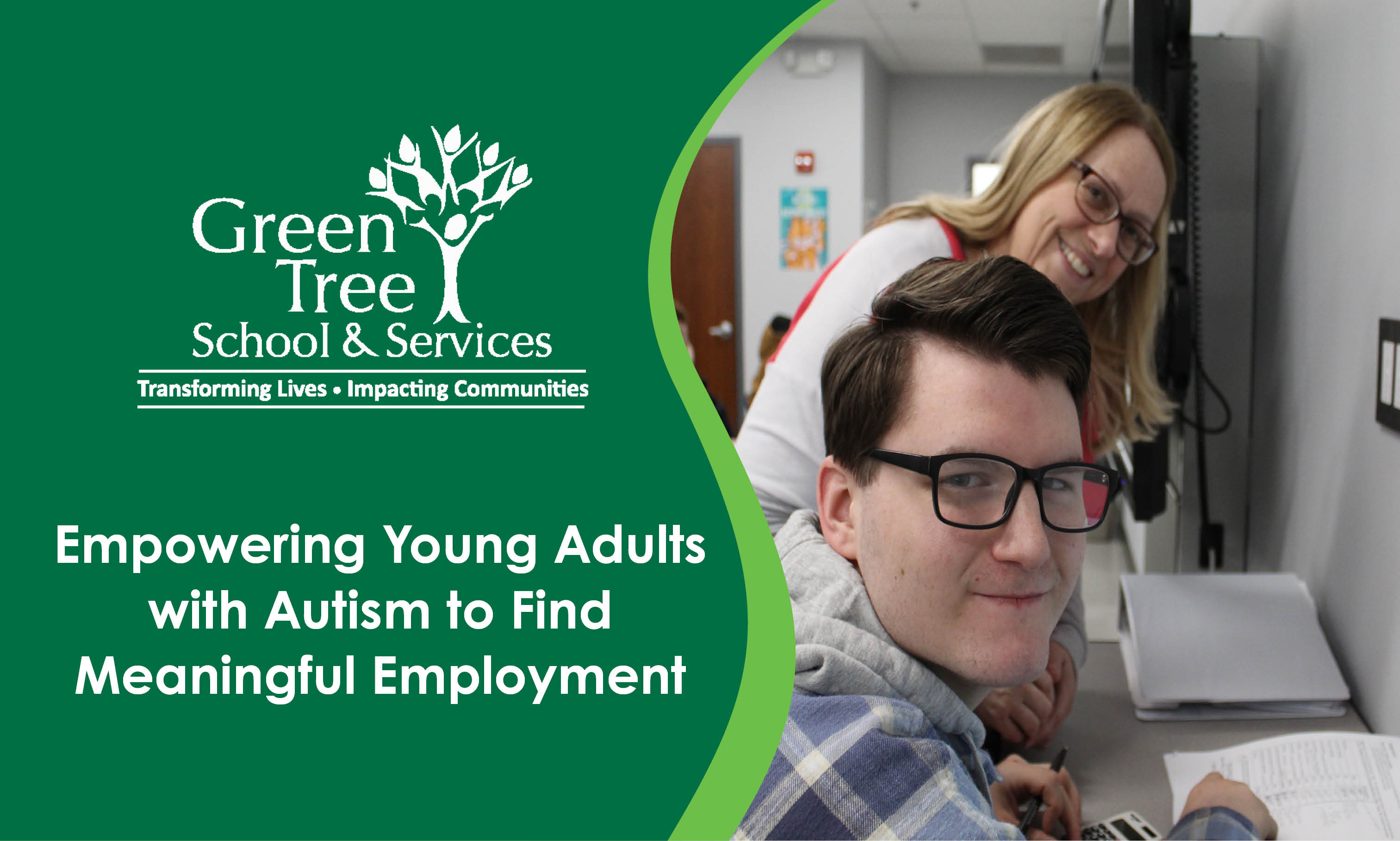 Finding meaningful employment is critical for any young person entering the workforce and this includes those young adults with autism. With the right support and understanding, they too can excel in the workplace and make a valuable contribution in the community. Let's explore some practical examples of how to help a young person with autism find a pathway to a successful place in the workforce.  
Identify interests & strengths: Take some time to have a conversation with the young person to understand his/her interests and strengths. Talk about their activities, hobbies, and experiences to explore how they can be applied to various working environments. One example would be if someone enjoys organizing or categorizing items, they can possibly investigate inventory control or data entry roles.  

Seek out vocational training programs: These types of training programs, known as vocational education or career technical education, can offer practical knowledge and skills to build confidence and future placement in the workforce. One example would be if someone enjoys making lunch for everyone, then culinary arts may be a passion. Enrolling them into a cooking class or a catering program could lead them into a very rewarding career in the food industry.  

Job shadowing and internships: This type of program can expose the young adult to different work styles, environments, and opportunities. This will allow them to gain not only hands-on experience, but also determine the type of work that would suit them best.  One example would be if they love to care for animals. Check out local shelters and vet offices to see if they can set up a short-term internship for the young adult. They can have an insider's view as to how they can continue their passion to care for all animals in their community.  

Networking and connecting with supportive employers: Employers often seek out the best and most diverse employees for business growth. By connecting with these businesses, you can show them the positive impact a young adult with autism can bring to the work environment. One example is the local automotive store. If the young adult is passionate about cars and how they work, that knowledge will benefit the store and can lead to a job opportunity.  

Practice interviewing skills: Role-playing is key to helping young adults with autism understand this very important part of the job seeking process. Focus on communication and social skills to guide them through an interview. One example is to practice maintaining eye contact, responding to questions appropriately, and highlighting their skills and achievements during a mock practice interview.  

Open communication and accommodations: Keep an open line of communication with the employer to help support a positive and fruitful work environment. Discuss potential accommodations for the young adult. This could include adjusting the work schedule, providing visual aids, or designating a quiet place for the young adult to relieve anxiety and regain his/her confidence to proceed with his/her day at work.   
Finding meaningful work for a young adult with autism requires some patience, kindness, knowledge, and a proactive approach. Identifying their interests and passions can lead to additional training, scholarships, or internships to support their dream. By continuing to encourage and support their goals, young adults with autism can gain worthwhile employment, showcase their talents, and make a positive impact in today's diverse workplace and local communities.  
Check out another one of our transition blogs here.  
Want to be notified of new articles and resources from Green Tree Schools? Click here to submit your email and opt into our newsletter.