Blog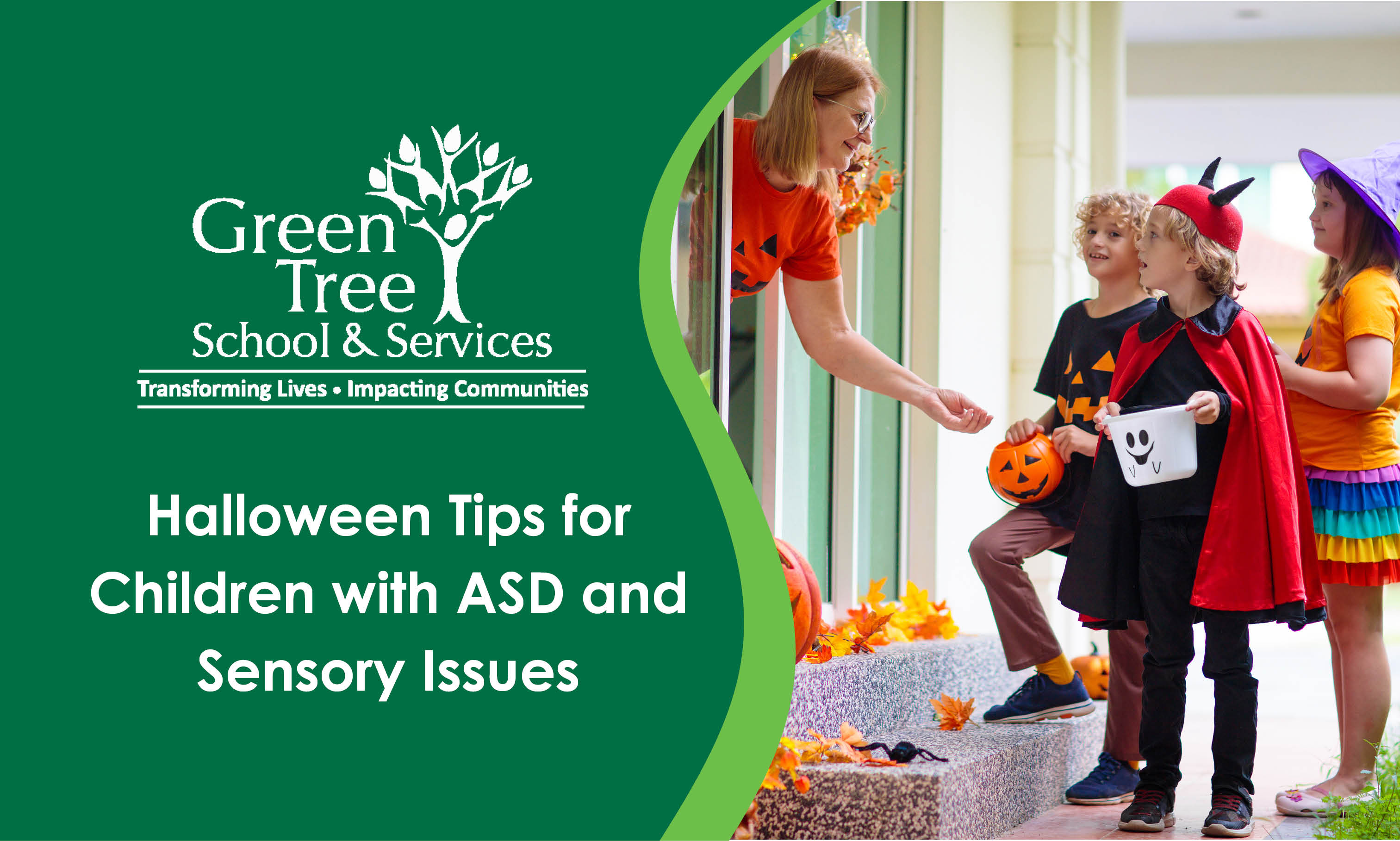 by Pat O'Reilly-Philippen OTR/L, Occupational Therapy Supervisor - New Story Schools PA, Central Region
Halloween is an exciting, fun holiday for many children. However, due to flashing lights, ill-fitting costumes, and people screaming in fun and fear, it can be stressful for children it can be stressful for children with an autism spectrum diagnosis or sensory issues. There are several ways you can help prepare your child for Halloween to ease the stress or fear.
Utilize Social Stories
One way to help prepare your child for Halloween is to utilize social stories. Social stories are written to help the child understand what can be expected of an event, as well as what behaviors are expected and appropriate responses during the event might be. These stories should be detailed and focused on one activity – for example, trick-or-treating. You could describe in detail what a night of trick-or-treating would look like, how your child should act, and what they could potentially expect from others and how they could respond to specific situations. Keep the stories positive and upbeat. Learn more about writing social stories here.
Practice Beforehand and Use a Blue Bucket
Another way to help your child understand and prepare for Halloween activities is to practice beforehand. Practice wearing costumes with your child, so that they are used to the feel of their outfit. There are alternatives to some costume pieces for children with sensory issues, such as using face paint instead of a mask. Working with your child before Halloween to ensure their costume is comfortable and functional for them will help alleviate any extra stress on the day of the event or holiday. You can dress up with them or show them trusted individuals wearing masks or costumes to help them prepare to see people in a way they aren't typically used to.
You can also practice trick-or-treating at home or by visiting family and friends. Teach them to say "trick-or-treat" or make sure to program any communication devices they might rely on to say it, as well as "thank you." Consider using a blue pumpkin trick-or-treat bucket, which signals to others that your child has an autism spectrum diagnosis and might require extra patience or attention. If your child doesn't like crowds, consider taking them trick-or-treating a bit earlier before the streets are too crowded. If noise is triggering for them, you can bring noise-cancelling headphones for them to wear in high-traffic areas.
Participate in Other Sensory-Focused Fall Activities
There are different sensory activities that you can tailor to Halloween to engage your child during the holiday. A fun activity for the family could be carving pumpkins, which could help your child embrace their creativity and encounter different sensory things, like the insides of a pumpkin. You can also set up a sensory play sandbox using uncooked rice or pasta with themed toys like spider rings. Another good family activity could be making Halloween cookies and other desserts. Your child can help roll dough and press in Halloween shapes using different cookie stencils, or make edible spider using Oreo cookies and pretzels.
Preparing your child with autism or sensory issues for Halloween can help make the day more enjoyable for them and your family. Setting a schedule and helping the child understand the things they may encounter during Halloween can help make the best of the holiday this year and every year.
Want to be notified of new articles and resources from Green Tree Schools? Click here to submit your email and opt into our newsletter.