Blog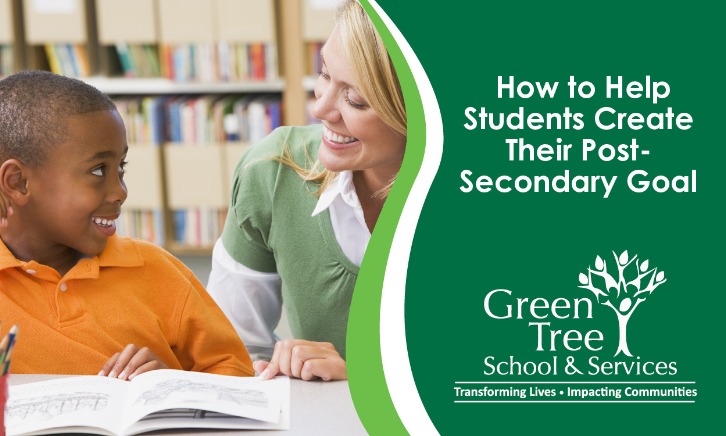 By Justin Maseto
Transition Coordinator, New Story Schools
When a student turns 14, their Individualized Education Plan (IEP) team should start working to identify the student's post-secondary goals. The key components of the transition plan should identify what the student's skills and interests are, what services are needed to strengthen the student, and what the student's goal ultimately is. Each student will be different. Some will want to pursue more education, like college courses or trade school. Some students will be focused on living skills, like budgeting, household maintenance and food preparation. Others will be ready to find a job after graduation.
How can you help your students and their families create the right post-secondary goal for them?
Encourage your students' families to start discussing their options early: If they start early, their child can start practicing and strengthening their skillsets. They may find that more options are available to them in the long run because they've started working on their skills earlier.
Utilize assessments: Try to pick the correct assessments for students to evaluate their interests and skills. When using assessments wisely, you get a better picture of their interests, strengths and weaknesses. This provides a better framework of where this person wants to be with their post-secondary goals.
Individualize: Every student is unique. Identify specific skill strengths and weaknesses in each individual student, so you can build specific services into their IEP plan that address those weaknesses. With more practice and structured planning, those weaknesses can be turned into strengths.
Establish a goal that is realistic and attainable: Anyone given an unattainable goal will lose confidence and motivation! If you wanted to learn to cook, you might not start by hosting a seven course French meal, but perhaps by learning a new casserole recipe. A good goal should stretch your student but not overwhelm him or her. When they've attained the skills needed, they may find they have more room to grow and can set a new goal — one they wouldn't have been able to discuss before. Growth is a step-by-step process, and successes help your student feel confident and motivated to tackle the next hurdle.
These key components of a transition plan will help you guide each student toward becoming productive, fulfilled members of their community.
Want to be notified of new articles and resources from Green Tree Schools? Click here to submit your email and opt into our newsletter.