Blog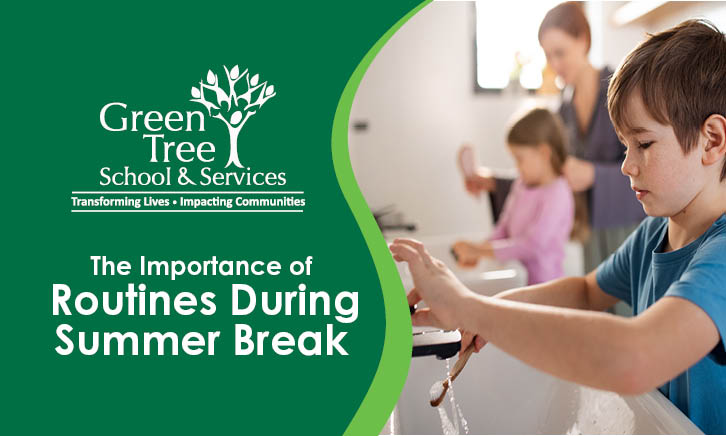 by Dr. Jill Blanchard, Regional Vice President of Operations of New Story Schools in Ohio
Summer is a time that many children and families look forward to all year long. Great weather, fun activities, and a break from demanding schedules of the school day make Summer the favorite time of the year for many, especially students. However, for many children, this time of the year can also become overwhelming and uncertain due to changes in routine and daily activities. While it is important to enjoy the summer festivities and events we all look forward to, it is also important to maintain routines to help children continue to learn, adjust to the change, and avoid the dreaded "summer slide" of learning loss that hinders their successful return to school in the fall.
Here are some tips to help maintain routine over Summer Break:
Bedtime routines matter! While it is tempting to stay up late and enjoy the warm summer evenings, it is important to make sure there is still a routine around bedtime. This includes having an established bedtime, even if it is a little different from the established time during the school year. It is also important to not let children sleep too much or too late in the day. Further, bedtime routines need to take into account where children are sleeping. Making sure children are sleeping in their own beds, even during the summer months, is important to their sleeping habits.
Keep the activities coming! Many children fall into a routine of being much less active during the summer months. This can be from a combination of disruption to their sleep pattern, or just having a full day laid out ahead of them with no direction. Find ways to help your child fill their day with useful activities. Make a summer bucket list with your child and require them to do an activity a day. While academic activities are always important, summer is a fun time to mix in outdoor activities and more physical fun for your child.
Meal routines are still important! The occasional ice cream cone or frozen treat is a rite of passage for summer, but it is important to help your child stay in the routine of eating their meals at their usual time. Many children get out of the eating routine over the summer months, which can lead to frustration on the part of the child and their parents, as well as the development of some unhealthy habits that may be difficult to overcome once the child returns to school. Make a sweet treat chart that allows your child to plan some fun treats within reason.
It's never too soon to learn organization! Most kids also benefit from a to-do list with activities to accomplish throughout the day. Make a list that includes daily activities such as brushing teeth, getting dressed, and putting toys away. Involve your child in the creation of the list and the routine of checking items off as they are completed each day. Learning to organize their day is an important skill for children to acquire and summer is a great time to start on this.
Summers come and go quickly. Having fun and enjoying the activities of summer is something that we all look forward to and enjoy. Helping your family stay in a routine, but still finding ways to celebrate these warm months can make it an even more special time. Possibly even more importantly, routines over the summer will help your child have a smooth transition once the new school year begins.
Want to be notified of new articles and resources from Green Tree Schools? Click here to submit your email and opt into our newsletter.