Blog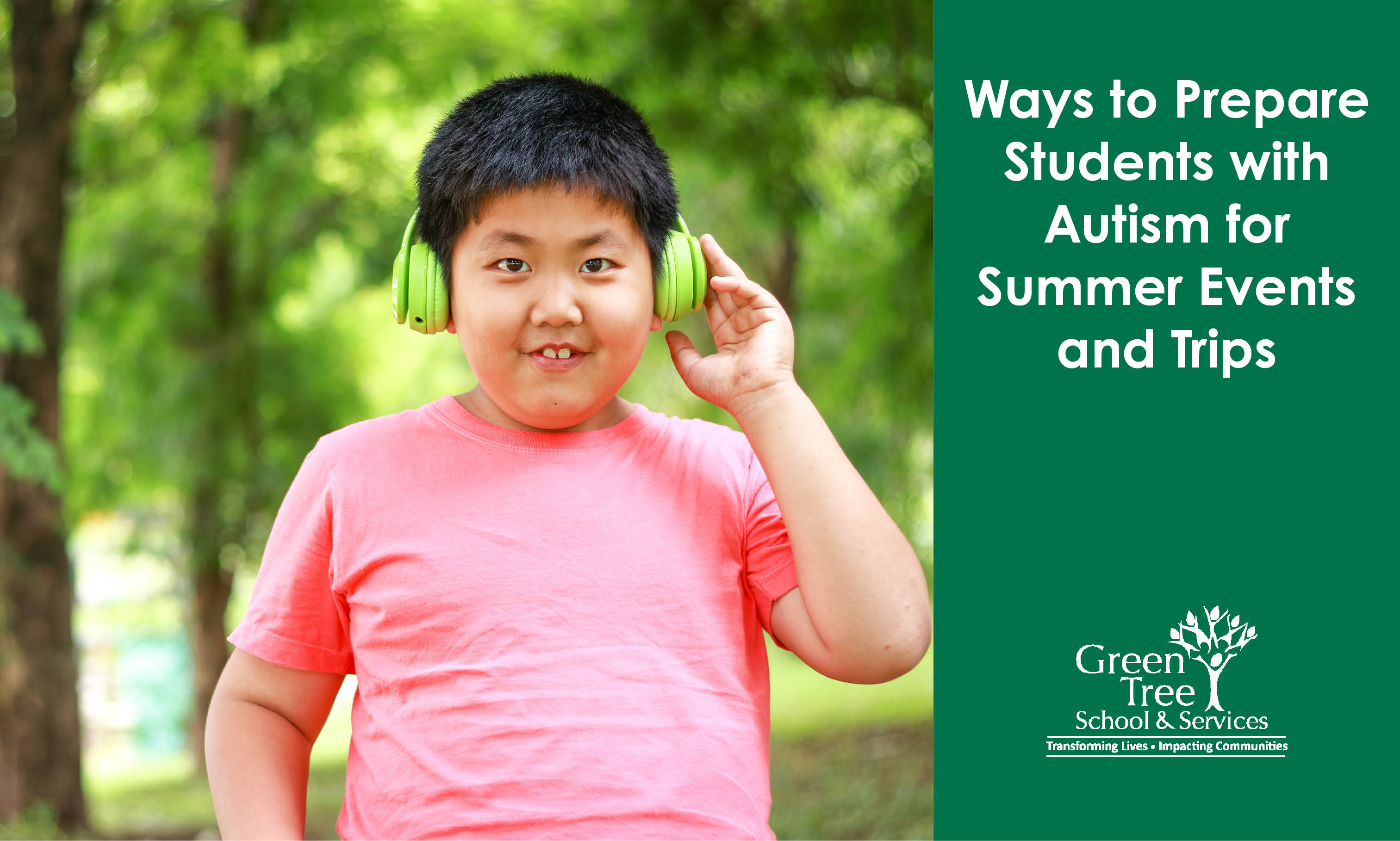 Summer is a time for fun, but can it also be a time of stress as students with autism transition from the consistency of school to the inconsistency of summer—especially when looking at trips to events, museums, stores, movies, etc. To make for a less stressful trip, there must be some planning involved when an individual with autism is involved. Below are some tips to help alleviate some of the stressors involved with summer trips: 
If the trip is planned, remember to tell the individual daily where you are going, how you are getting there and when you plan on leaving home to get there. If you have games for them to play, music to listen to or movies to watch in the car while traveling, it's important to mention that as well. Provide as much detail as possible so they know what is going to happen.  

Provide details about what foods are served at the event. If the food is something that your student won't eat, make sure to mention that after the event they can eat their favorite foods, either from a restaurant or something brought from home. Not only will this alleviate a big stressor, but this will make the experience more enjoyable for the entire family.  

Bring autism earmuffs or headphones along. If there is loud music, the individual can wear them to help eliminate loud noise or music.  

Bring a comfort object/toy. Leaving home to go to an event can be very stressful. If the individual has an object they like to use for stimming for when they get overwhelmed (e.g. a fidget toy, stuffed animal, etc.), bring that object along to help keep the individual calm during times of high stress. 

Be willing to remove the autistic individual from the event if it becomes too much. Some organizations will have a quiet area for individuals who need it, so inquire about this before attending. 
Ensuring that your student with autism is as prepared as possible for a summer trip or event can help them deal with the unpredictability that might come with the new territory. Practice makes perfect, so continuing to get them out into the community and setting ground rules for what is expected can help for future events. 
Want to be notified of new articles and resources from Green Tree Schools? Click here to submit your email and opt into our newsletter.