Blog
Black History Month Lesson Planning and Curriculum at Green Tree School and Services
Posted: February 09, 2023 | Written By: | Category: Special Education Tips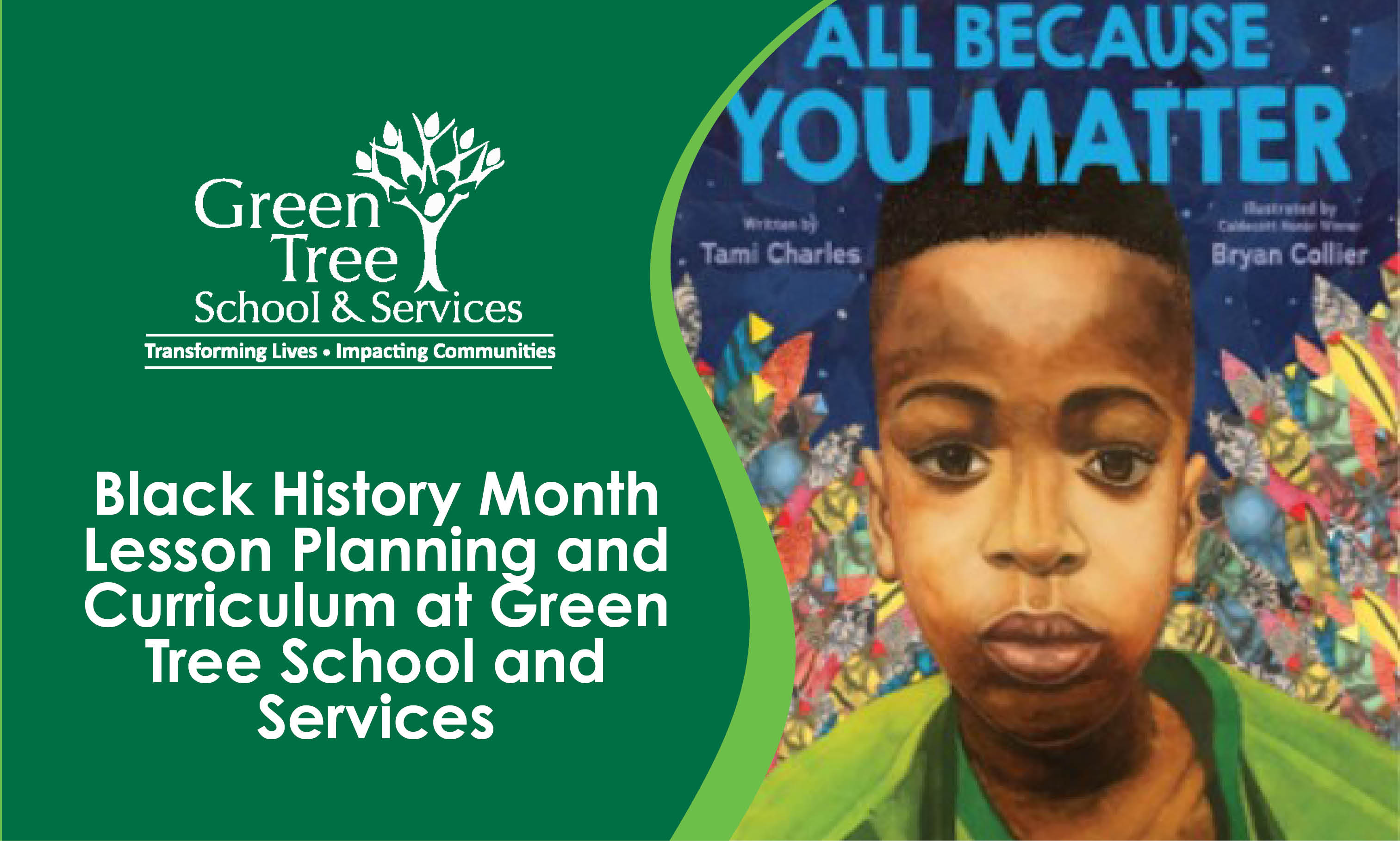 Black History Month celebrated each February is an opportunity to teach all students about Black history, achievements of Black Americans and movements led by Black leaders, and celebrate Black culture. At Green Tree School and Services, our Black History Month lesson plan and curriculum addresses the Power of Belonging by bridging the gap between the past and the present.
Honoring and celebrating Black History Month is important in our school because it is critical for our students to have a deep understanding of the direct connections of events from the past and how they correlate with modern day events. We also use this time to drive home the understanding that throughout history, there is demonstrated power in belonging, no matter a student's race, ethnicity, or background.
Specifically, throughout the month students will learn the connection between the Civil Rights Movement of the 1960's to the Social Justice Movement of modern-day times. As we make direct and meaningful connections, students will:
Identify why the Civil Rights Movement is important to our lives today
Identify the importance of historical events such as The March on Washington
Identify important historical African American figures that have impacted our society
Identify important modern day African American figures that have impacted our society
Identify the impact segregation has on racial bullying, both past and present
Understand how laws are made and dissolved
Identify similarities between Emmett Till and George Floyd
Identify the importance of belonging
Students will engage in a variety of activities that bring these learning objectives to life. They will use art, writing, poetry and drawing to articulate why racism is harmful. They will also be tasked with drawing or writing a letter to someone in their life that is meaningful to them.
To better understand Black history, students will work alone or in pairs to research a topic. They will then organize their notes and create a five-minute TED talk video outlining the history of the issue or problem and possible solutions. They can present the video to a panel including community members in school or outside of school. In addition, they will create a historic timeline by taking the events they learn about throughout the month and create a visual timeline on the classroom walls.
While exploring and understanding the past, students will be encouraged to bring what they are learning to influence their community today. Students will identify an issue within their local community such as the epidemic of gun violence or police brutality. They will answer questions such as, "What issues does your community face when it comes to gun violence?" and "What can be done to stop those issues?" Once the problem is identified, they will create a call to action and come up with a solution. This solution should include ways to come together with the community to stop the issue, such as writing letters to community leaders or representatives. Students will also identify ways to support important national and local movements such as Black Lives Matters (ex: fundraising, creating signs, marching, etc.)
Next week, we'll share our Black History Month reading list recommendations.
Want to be notified of new articles and resources from Green Tree Schools? Click here to submit your email and opt into our newsletter.