Blog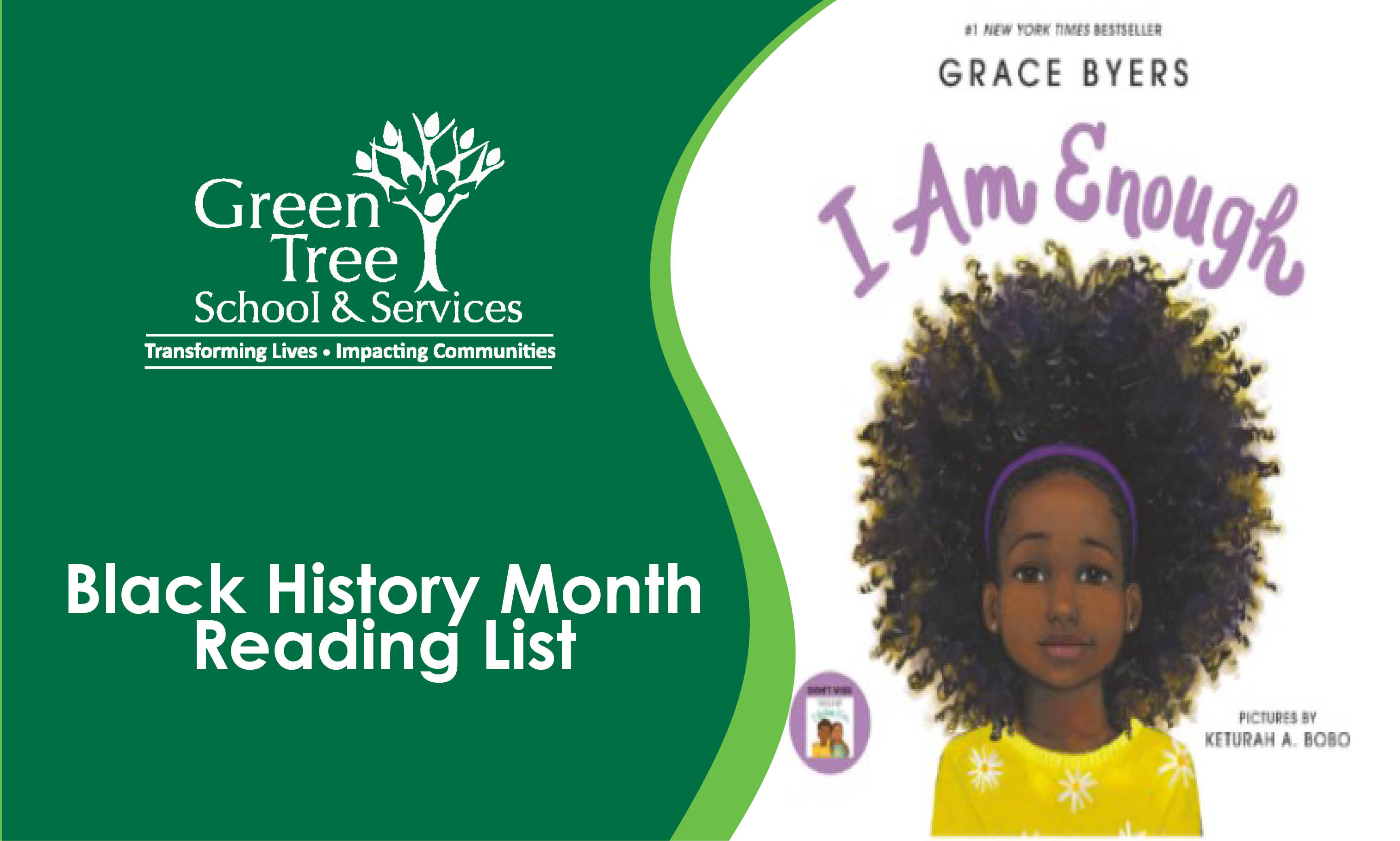 Black History Month celebrated each February is an opportunity to teach all students about Black history, achievements of Black Americans and movements led by Black leaders, and celebrate Black culture. In our last blog post, we explored how at Green Tree School and Services we are using the theme, Power of Belonging, to drive our lesson planning and curriculum, with the intention of helping students understand past events and how they impact and show up in today's world.  
Today, we're excited to share our Black History Month reading list. The publications below will supplement and support the learning taking place in and outside of the classroom.  
The Watson's Go To Birmingham by Christopher Paul Curtis
Ghost Boys by Jewell Parker Rhodes 
Sister Anne's Hands by Marybeth Lorbiecki
We Are Here (An All Because You Matter Book) by Tami Charles
All Because You Matter by Tami Charles
The Skin I'm In by Sharon G. Flake
I Like Myself by Karen Beaumont
I Am Enough by Grace Byers
I Am Smart, I Am Blessed, I Can Do Anything by Alissa Holder and Zulekha Holder-Young
Want to be notified of new articles and resources from Green Tree Schools? Click here to submit your email and opt into our newsletter.