Blog
Meet Xavier: Storyteller and Writer
Posted: April 27, 2023 | Written By: Drew Delligatti | Category: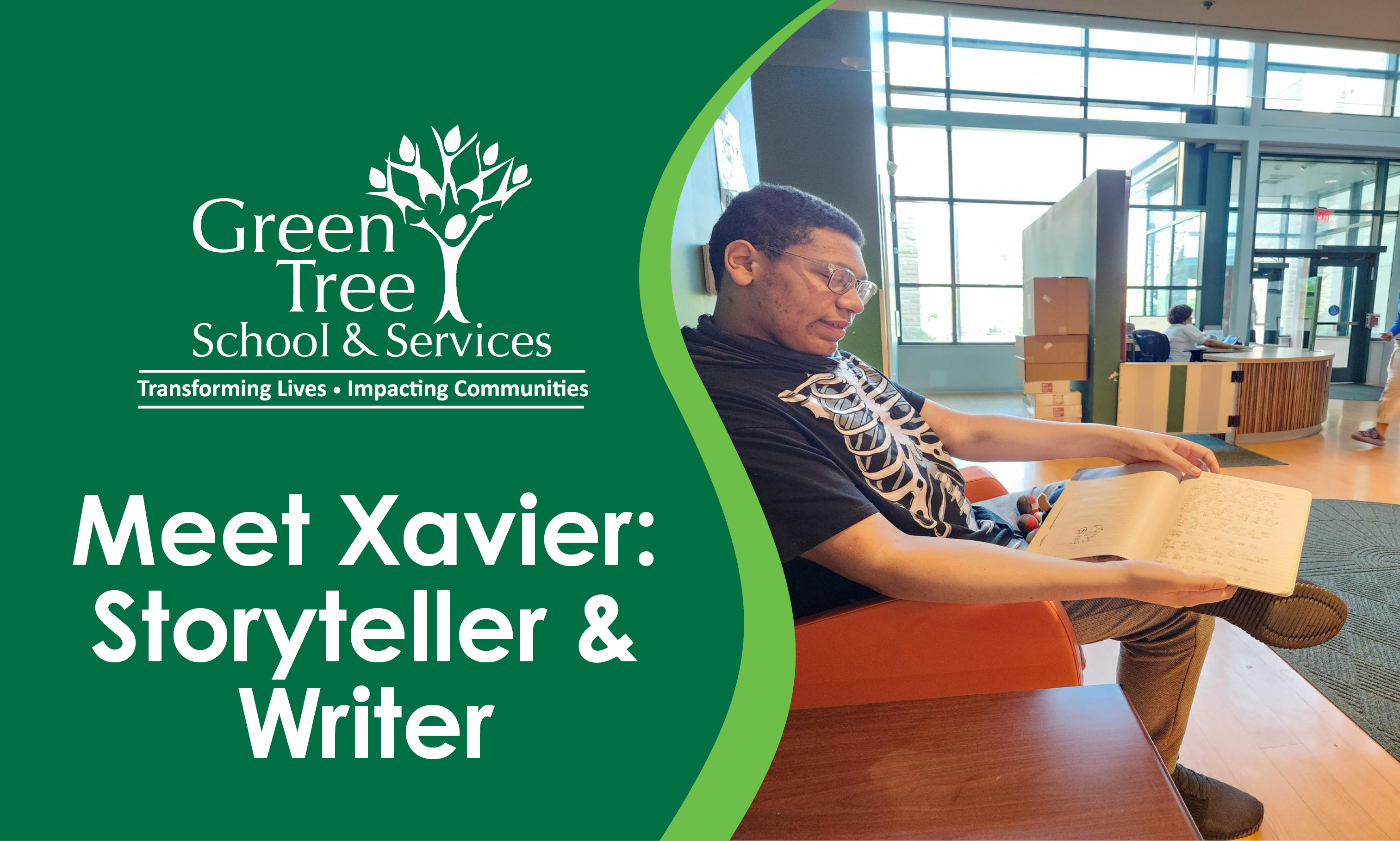 Xavier: Age: 14, Grade 8
Loves: Writing, drawing, art, crafts, and creating stories.
Learning Right Now: How to cook and studying math. In science class, students were creating blue and green pancakes in celebration of Earth Day. He's also learning how to do 3D modeling in computer science class.
Future Plans: Xavier wants to put his writing and imagination to work, creating stories for movies.
More About Xavier: He's a self-proclaimed massive Sonic the Hedgehog fan. Xavier spends his time writing complex stories and drawing renderings of his characters in each story. He describes in detail each antagonist and protagonist and has a deep passion for storytelling.
Want to be notified of new articles and resources from Green Tree Schools? Click here to submit your email and opt into our newsletter.