Blog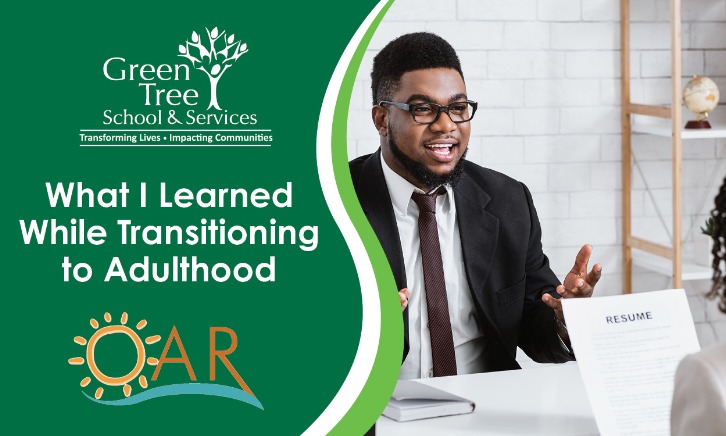 When students go through a transition program, they learn life skills such as taking care of a living space, working in various fields and general skills such as balancing money and signing legal documents. These skills can be just as important as the skills that students learn in a classroom.
As educators and support staff, we strive to ensure our students are as prepared as possible for their transition into life after school and adulthood by teaching them these skills. However, we might never truly understand the challenges our students and children face, so first-hand accounts can help us to prepare them. This great article through OAR, Organization for Autism Research, was written by a man with autism, Kris McElroy, who shared his experiences while adjusting to adulthood.
There are major life events that might present further challenges because of an autism diagnosis. McElroy talks about his experiences getting a job, managing relationships, finding self-worth and learning legal rights in different situations.
What can we encourage our students to do to prepare for adulthood?
Find a support system that can help with difficult decisions.
Be patient and persistent when learning new skills.
Work on communicating needs and boundaries in relationships.
Learn and practice to keep themselves safe and understood in new situations.
Encourage celebration of the unique parts of themselves.
Sharing experiences is a great way we could help learn ways to cope with transitions and new challenges. By sharing his experiences, Kris McElroy gives us insight into how he was able to accomplish his goals and overcome setbacks. Read this article to see how you can apply these lessons to your teachings.
Want to be notified of new articles and resources from Green Tree Schools? Click here to submit your email and opt into our newsletter.